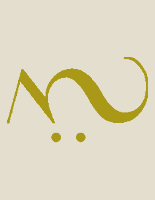 This logo means "Spiritual Protection of Man."
It is one of twenty-two symbols given to a Sioux Indian, by the name of Chief Standing Elk, by beings from another star system.
I have chosen this symbol with great care as I feel strongly that if mankind made more effort to mature spiritually, and to become aware of the very real need to be accountable for this growth, that globally we would minimize the severe problems that we already have. We would not have as much global warming, war, greed and corruption, no need to save the whales, AIDS babies or forests, because there would be no need to save the planet; there is only the need to rescue and heal ourselves.
Our planet only suffers because of mankind. Make this your priority now.
© 2012, Barbara Scogings. All rights reserved.